MINIMUM ORDER OF $100
(Some quantity discounts)
Items change frequently, Keep watch!


Rock glasses with logos (photo 9): $3.00
Wine glasses with logos (photo 10): $3.00
Coffee cups with logos (photo 11): $5.00
Serving carts with logos: $200.00
Emergency blankets (sealed): $10.00
Napkins (Lap cover): $1.00
Ceramic ramekins (photo 22): $1.00
Plates with logos (Large and small) (photo 23): $3.00
Stainless Steel handled pot: $10.00
Gray coffee pot with logo: $10.00
(PHOTO 16) SOLD
(PHOTO 11)
(PHOTO 23)
(PHOTO 22)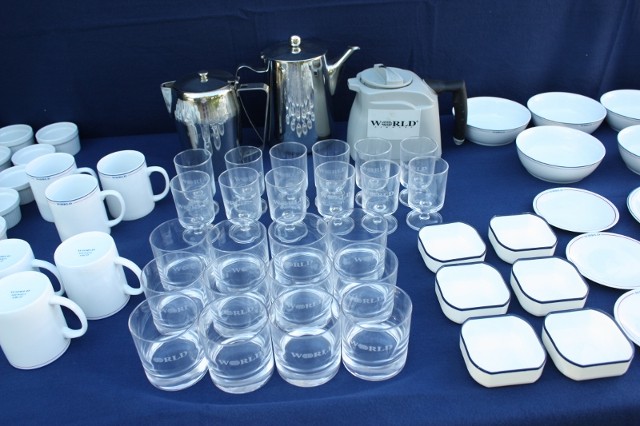 (PHOTO 9) (PHOTO 10)
*For questions or concerns, please contact our office for more information
760-388-4341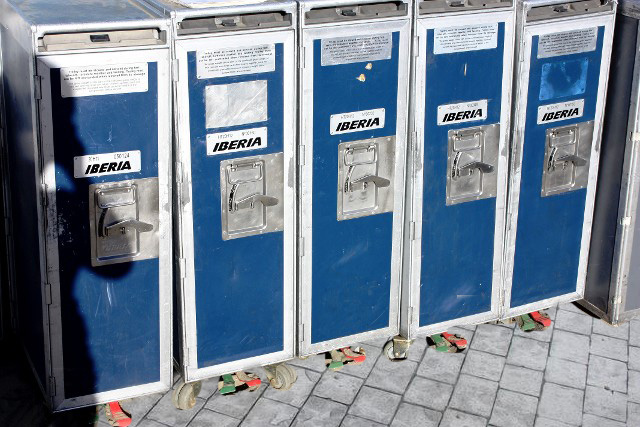 Full Size Galley Carts:
(Available in Blue or Gray - some with logos, some plain)
Approx:
12 Inches Wide
16 Inches Deep
40-1/4 Inches Tall
$200.00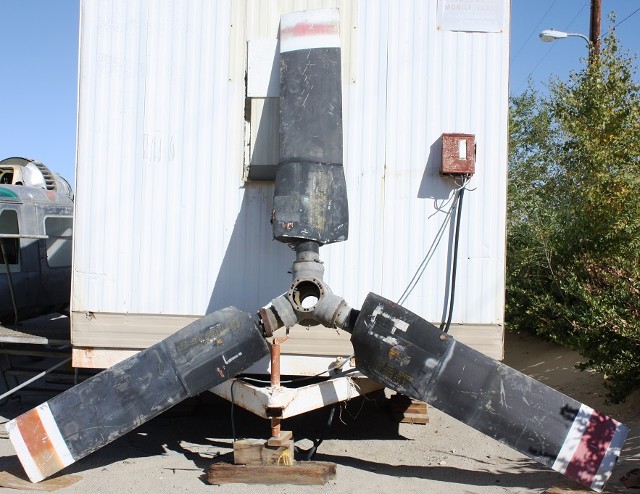 Awesome display propeller for the office, hangar, or club. Can be disassembled for shipping to your location. Customize it to show your colors, business name, or club logo. Others available, also. Call for details, pricing.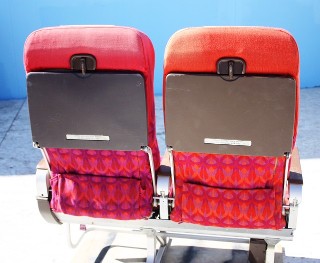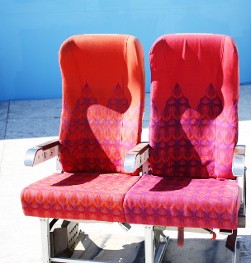 Airliner Seats:
$200.00
*Plywood base NOT included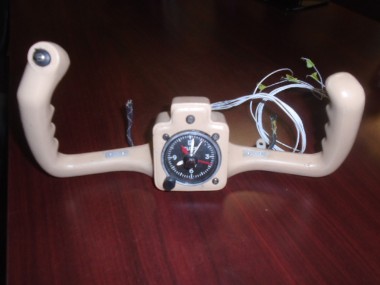 Yoke with 8-Day Clock
$350